Depending on where you are, it may or may not be spring quite yet…however, if you are in Korea, you are celebrating the change of season and the warm weather!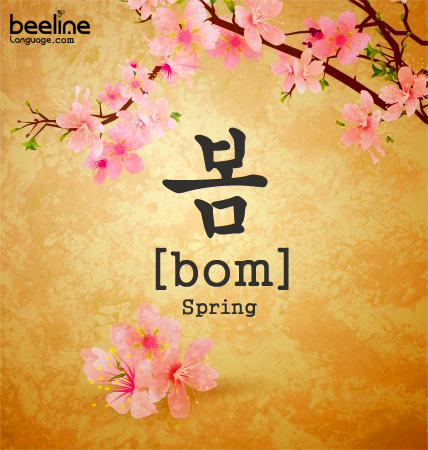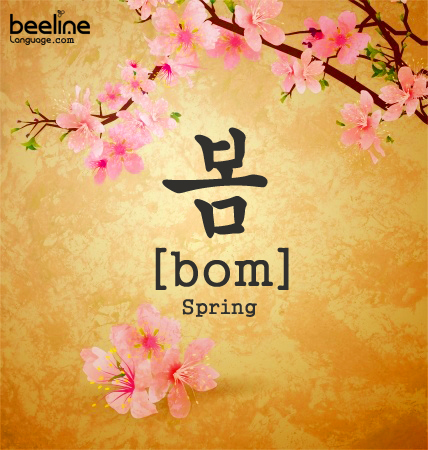 Spring is the favorite season to many Koreans as it is the time of year when trips are taken around the country to explore the beautiful cherry blossom festivals.
So, your new Korean word today is bom! [봄], which means spring!
If you are not in Korea, hopefully you'll be experiencing spring – bom – very soon!