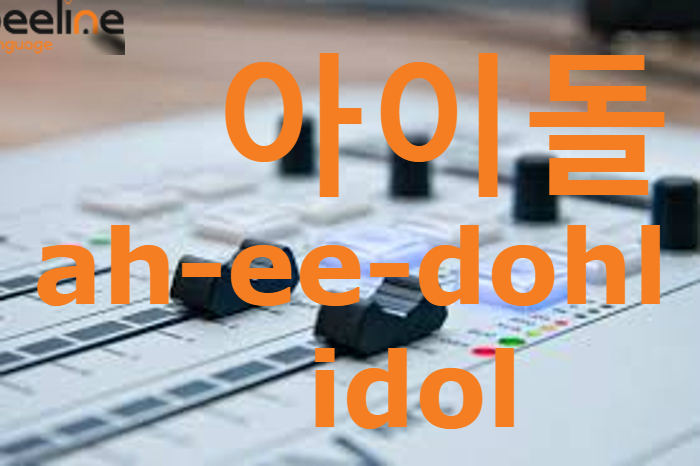 Beeline Language Korean is all about learning the Korean language and culture. In our previous lessons, we have learned many different slangs like 멘붕, 꿀잼 and 품절녀. Also, we have covered a lot of words that would be used by young Korean generations today. Many of you encountered with Korean culture through Korean Drama or K-Pop. Korean pop, known as K-pop is popular music of modern Korean society. K-pop is usually performed by boy bands and girl groups called idol singers. Today, we will learn how to say idol in Korean.
How to say Idol in Korean
This is how to say Idol in Korean: 아이돌[ah-ee-dohl]
Sample Sentences Using Idol in Korean
수지가 가장 좋아하는 아이돌 가수가 누구지? [soo-jee-ga ga-jang joh-ah-ha-neun ah-ee-dohl ga-soo-gah noo-goo-jee]?
Who is Su Jee's favorite idol singer?
저는 방탄소년단(BTS)이랑 트와이스를 가장 좋아해요. [jeo-neun bang-tan-so-nyeon-dan (BTS) ee-rang teu-wa-ee-su-reul ga-jang joh-ah-hae-yo].
I like Bangtan Sonyendan (BTS) and Twice the most.
나는 한국 노래랑 아이돌 가수들을 매우 사랑해요. [na-neun han-gook-noh-rae-rang ah-ee-dohl ga-soo-deul-eul mae-woo sa-rang-hae-yo].
I love Korean songs and idol singers very much.
Some Popular Idol Singers in Korea
There are many global superstars that came out of Korea. You may have heard of Psy who made the song 'Gangnam Style' popular back in 2012. The song and the music video were immensely popular that he instantly became a big star all over the world. Also, recently BTS made headlines worldwide as they became the first Korean singer to top the Billboard Top 200 chart with their album in 2018.
Now you know how to say idol in Korean, share with your friends about what you have learned today!
Happy Studying!
Related